Matthew 7:21-23 
New King James Version (NKJV)
I Never Knew You
21 

"Not everyone who says to Me, 'Lord, Lord,' shall enter the kingdom of heaven, but he who does the will of My Father in heaven.

22 

Many will say to Me in that day, 'Lord, Lord, have we not prophesied in Your name, cast out demons in Your name, and done many wonders in Your name?'

23 

And then I will declare to them, 'I never knew you; depart from Me, you who practice lawlessness!'
I often want an encounter with God, or to experience God but lately God has been dealing with me about my desire for a relationship with Him.   I am a born again Christian.  I love the Lord!!! I go to church and I work in ministry.   It wasn't until I wanted to go deeper with God that I realized, I wasn't giving enough to God.  I sincerely wanted an increase in the ministries that I work in for God's glory; but God simply told me, " You can't increase to give the people Me, when you don't have enough of Me in your life to give."
That hit deep.  God started to minister to me about relationship and faith.  I have been so caught up in doing for God that I forgot that I could live with Him too.  I forgot that He is more than just my God and that I am more than just a servant to Him.
John 15: 11-17 
11 

"These things I have spoken to you, that My joy may remain in you, and that your joy may be full.

12 

This is My commandment, that you love one another as I have loved you.

13 

Greater love has no one than this, than to lay down one's life for his friends.

14 

You are My friends if you do whatever I command you.

15 

No longer do I call you servants, for a servant does not know what his master is doing; but I have called you friends, for all things that I heard from My Father I have made known to you.

16 

You did not choose Me, but I chose you and appointed you that you should go and bear fruit, and that your fruit should remain, that whatever you ask the Father in My name He may give you.

17 

These things I command you, that you love one another.
We are willing to sacrifice for our loved ones, and yet we question the commands of God.  We question the desires of God.  We question waking up early to spend time with Him.  We question praying without ceasing.  We question letting go of that one thing or person in our lives.  We question so much from God and yet we love Him, when we will go out of our way for the loved ones in our lives (family, friends, or even someone we just met).
My point isn't to say that we shouldn't sacrifice for our loved ones, but it's to ask what are we truly doing for God.  I am single, but I can imagine that if I cooked, payed bills, and cleaned for my husband/family but never spent time with them, then there would be major issues in my household.  I've read too many stories about depression and suicide because people lacked relational skills inside of their homes.   How do you think God feels, when we decide to work for Him and not have a real relationship with Him?  We all have that one family member that pops up every so often to give a gift or to grace us with their presence every blue moon.  That's how we appear to God often times.  Yes, we are family but do we really know each other?
So I'll leave you with this to ask yourself….
Have you just been gracing God with your presence every blue moon?
What do you know about God? How do you think this effects your faith?
Do you just want encounters with God or do you really want a relationship with Him?…..
Do you live with God, or are you just a visitor to His kingdom?………
Think about it…..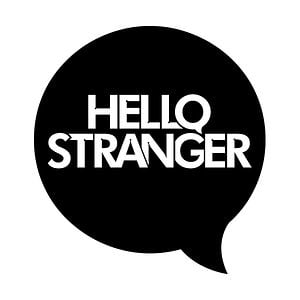 …………………….
Ps.  
When you live with God, you automatically get to experience and encounter Him…. It's just on a deeper and more consistent level.….